From Harvard to Albuquerque: Steps Toward Equity and Inclusion

By Elena Hoffnagle and Andrew Sugrue, graduate students at Harvard's John F. Kennedy School of Government | November 7, 2017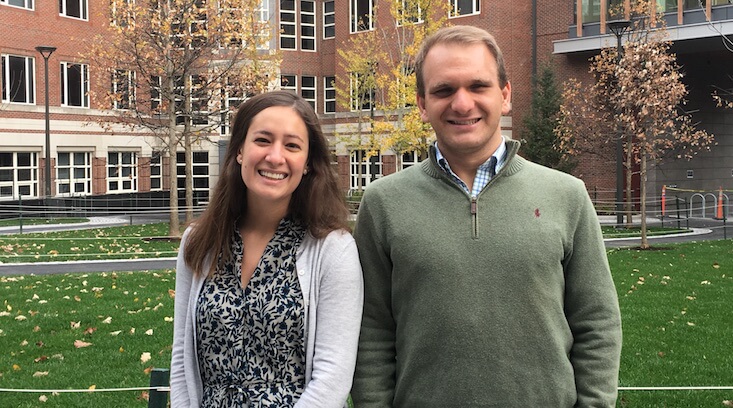 By Elena Hoffnagle and Andrew Sugrue, graduate students at Harvard's John F. Kennedy School of Government | November 7, 2017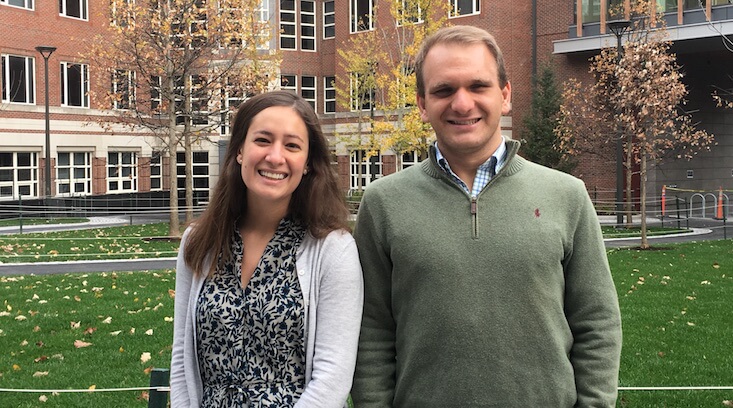 By Elena Hoffnagle and Andrew Sugrue, graduate students at Harvard's John F. Kennedy School of Government | November 7, 2017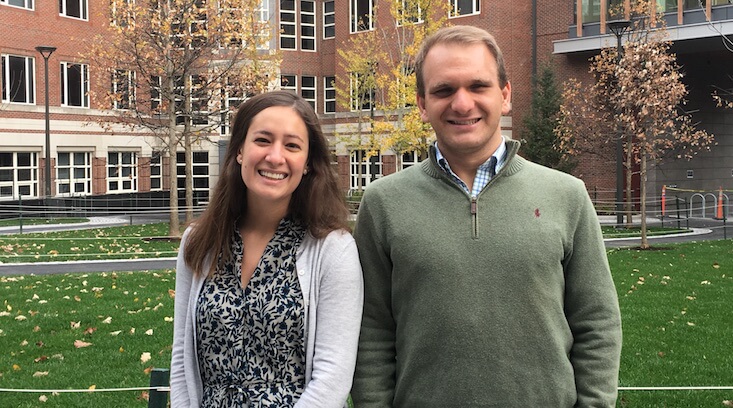 "One of the defining features of our research will be City Alive's first client/customer survey. Through the survey, we aim to gain additional insight from the point of view of the individuals and businesses that City Alive serves."
As graduate students at Harvard, we're often stereotyped to be living and learning within an academic "bubble" here in Cambridge, Massachusetts. And there's some truth to that – much of our coursework covers economic principles and political theory. But what unites us as public policy students at the John F. Kennedy School of Government is our passion for public service, regardless of politics, area of expertise, personal background or geographical boundary. It's this passion that draws us to City Alive's mission, and the opportunity to make an impact for entrepreneurs and small businesses in Albuquerque.
Having spent this past summer away in the Southwest working with different government agencies, both of us gained exposure to drivers of growth and opportunity in different state and local contexts. And when we heard about this student opportunity with City Alive, we were very eager to join in the effort.
We're excited to be joining the City Alive team for an extended project focused on helping the initiative better serve the community. Each of us is passionate about working with local government to revitalize regional economies with an eye towards equity and inclusion. The goal of our project is to work with City Alive and the City of Albuquerque to evaluate how its programs supporting local business owners and entrepreneurs — of all backgrounds — contribute to larger economic and social goals, specifically job creation, wage growth, decreased unemployment and growth for diverse business owners. As Albuquerque continues to expand its reputation for entrepreneurial activity and homegrown business expansion, it's important to make sure these gains are captured and aligned to large-scale outcomes.
One of the defining features of our research will be City Alive's first client/customer survey. Through the survey, we aim to gain additional insight from the point of view of the individuals and businesses that City Alive serves. We'll be asking for feedback from clients of a number of programs, including Main Street Navigator, Tech Navigator, Entrepreneurial Mindset, Innovation Academy, Mission: Graduate and Emprendedores programs.
Fortunately, City Alive is already well on its way toward a data-centric culture with a strong emphasis on accountability. Through its work with the Data, Impact and Evaluation Team, City Alive has been hard at work with promoting a data-centric culture as it brings together the results from the programs. Our project adds to this work by 1) diving deeper into how City Alive changes business practices and induces the positive long-term outcomes desired, and 2) providing recommendations on how City Alive should structure these types of assessments into the future. More importantly, our work on isn't just for City Alive —  it's also an opportunity to demonstrate to community members how these programs might be able to help as they weigh their entrepreneurial ambitions.
While we're currently working on gathering background information and learning about the entrepreneurship and economic contexts in Albuquerque, our goal is to deploy the survey this November. This winter we'll be analyzing the survey results and making an in-person visit to Albuquerque to meet with the City Alive team and partners. Our final report will be published by the end of March. If you'd like to know more about our work, or have any insights about City Alive or Albuquerque that could guide us, please don't hesitate to reach out!
Elena Hoffnagle is a second-year Master in Public Policy student at Harvard Kennedy School. Before graduate school, she most recently spent four years working in Washington, D.C. for the National League of Cities, providing technical assistance to city governments on public health, urban planning, equity, and performance management. She fell in love with New Mexico while working in Santa Fe this past summer and already misses Christmas-style enchiladas!
Andrew Sugrue is a second-year Master in Public Policy student at Harvard Kennedy School. Before graduate school, he worked in management consulting, focusing on increasing efficiency within public sector agencies. This past summer, he served as a policy fellow in the Nevada Governor's Office, advising on workforce development policy. His first visit to Albuquerque was last year during a road trip and he's excited to return!
Recent Articles
Albuquerque's International District is getting a new economic development center focused on supporting aspiring and established entrepreneurs.

Using Data to Make Local Government More Equitable

City governments collect an immense amount of data. Until recently, not enough of this data have been used to improve the quality of decision-making.