Changing ABQ's Approach to Latinos in Tech

By City Alive Staff | January 23, 2018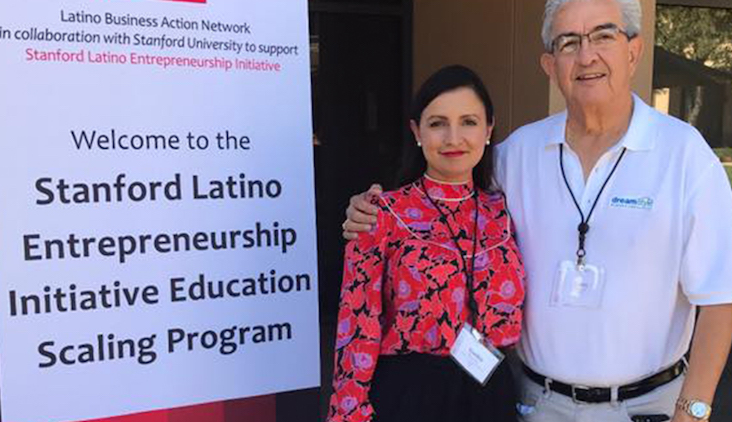 By City Alive Staff | January 23, 2018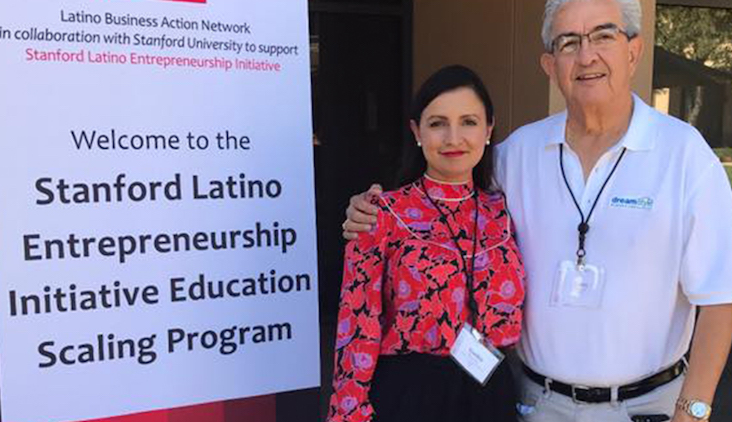 By City Alive Staff | January 23, 2018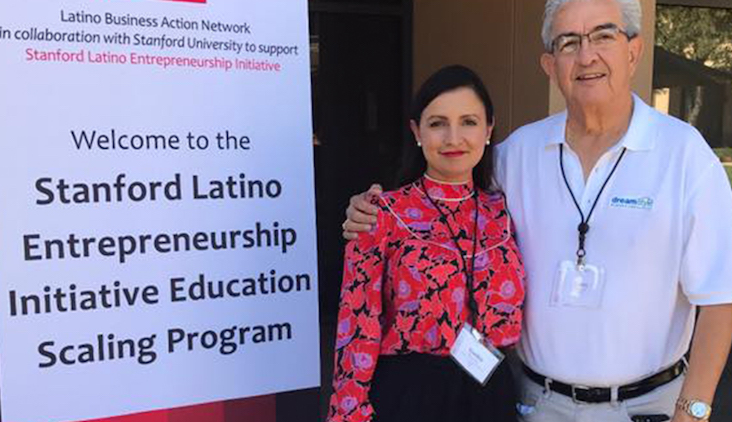 Entrepreneurship is all about risk, Synthia Jaramillo says. "So, we've got to take a leap."
The number of Latino-owned businesses is reshaping the national economy. The Stanford Latino Entrepreneurship Initiative reports that growth in the number of Latino-owned firms in the United States is outpacing other firms. In fact, the State of Latino Entrepreneurship 2016 study found that the creation rate of Latino firms has remained at double or triple that of the national average for the past 15 years. Scaling these existing businesses could mean huge national growth.
The report states: "This growth presents a great opportunity to expand the U.S. economy. If the number of Latino firms remained the same but their average sales mirrored that of non-Latino businesses, we could expect the impact to be an increase of 1.3 trillion dollars in sales."
Synthia Jaramillo, the COO at the Albuquerque Hispano Chamber of Commerce, and a recent graduate of Stanford's Latino Business Action Network is taking the leap to support more Latino-owned businesses in Albuquerque, focusing on a new area for the Hispano Chamber: tech. This past December, Jaramillo attended the Stanford Latino Entrepreneurship Initiative-Education Scaling program, a seven-week immersion taught by world leaders in entrepreneurship and business scaling. Jaramillo was the only representative from Albuquerque this year, and the only woman of the 2016 cohort.
"It was intense," she says. "Seven weeks of nonstop coursework and homework." The curriculum packs a year's worth of MBA into a few short weeks, with the aim to double the number of large Latino-owned businesses by 2020.
Jaramillo has taken all this research home to Albuquerque. She's using her knowledge to change how the Chamber supports Latino-owned business growth.
"Traditionally the Chamber was a place to network, but businesses no longer need to pay dues to join an organization to gain contacts. They can network on social networks, at breweries—it's much easier now. So unless the Chamber adapts, we're going to become irrelevant," she says.
Jaramillo is applying her knowledge from Stanford to craft a new strategic plan. "We're moving into new sectors, like the tech industry space, where we haven't traditionally supported entrepreneurs—especially Hispanic entrepreneurs."
The low numbers of Latino business owners in the technology sector deserves more scrutiny, she says. "There's a huge disparity that exists for Hispanics in tech," Jaramillo says. With fewer angel investments, loans and access to capital, "We see it, we know it happens, but we can't prove it right now."
Soon, though, they will have numbers. Jaramillo is looking forward to a new report from the Stanford Latino Entrepreneurship Initiative coming out in February that is tracking equity and access to capital. "With this data we can start to hold anchor institutions and city and state municipalities accountable. We want to see more support for Latino startups as well as existing business owners. We want to level the playing field," she says.
In the meantime, the Chamber is moving forward with a new partnership with tech accelerator, eMprendeNM, who is moving downtown to 10th St. and Tijeras Ave. The Chamber is spearheading the research and execution of the accelerator's curriculum and class delivery, as well as co-hosting biannual TEDx talks.
eMprendeNM plans to graduate 70 companies in its first four years and create more than 1,000 high-quality local jobs. As the anchor institution, the Chamber will mentor the graduates and connect the cohort to local companies and job openings. "As a Chamber, it's not an opportunity, but an obligation to provide more pathways for Hispanics in the tech industry," Jaramillo says.
However, Jaramillo's mission extends beyond Latino entrepreneurs. The key to more economic development and job growth in Albuquerque? It's giving more access to capital for all small business, she says, "not just Hispanics, but for veteran-owned, women-owned, and all locally-owned businesses."
Learn more about Stanford's Latino Business Action Network.
Connect with the Albuquerque Hispano Chamber of Commerce.
Recent Articles
Albuquerque's International District is getting a new economic development center focused on supporting aspiring and established entrepreneurs.

Using Data to Make Local Government More Equitable

City governments collect an immense amount of data. Until recently, not enough of this data have been used to improve the quality of decision-making.