7 Ways CNM Is Stoking the Entrepreneurial Spirit

By Diane Harrison-Ogawa, Director of Community Partnerships and Systems, CNM | July 5, 2018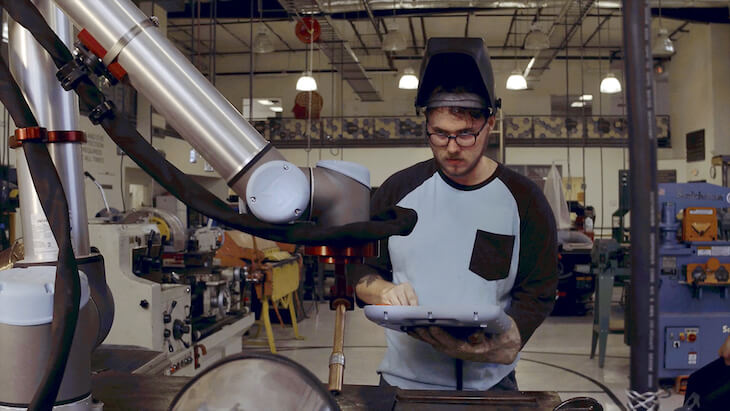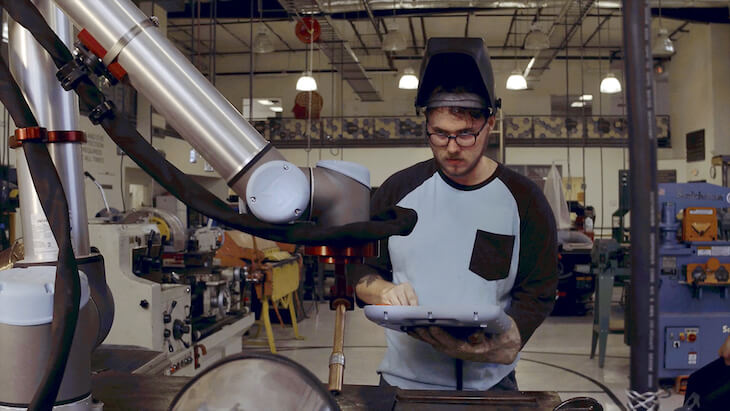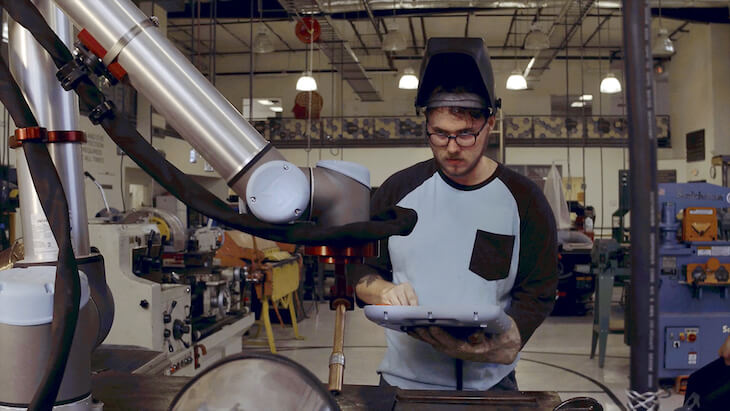 We know that our community needs to embrace, nurture and support the entrepreneurial spirit right here in Albuquerque. That's why CNM has created an environment where aspiring entrepreneurs are welcomed, encouraged and supported throughout their journey. As a partner in the City Alive initiative, CNM has committed to helping local small businesses expand, create jobs and contribute to our city's prosperity.
So, what are we up to? Here are seven ways CNM is stoking the entrepreneurial spirit:
1) IGNITE Community Accelerator gives startups a launch pad
Since 2015, CNM Ingenuity Inc., has been providing a free IGNITE Community Accelerator that helps entrepreneurs gain the business skills they need to accelerate the growth of their fledgling businesses through an intensive 10-week program. Startups and early-stage businesses less than three years old can apply. The accelerator provides each entrepreneur with business services and support valued at more than $15,000, which includes personal coaching and mentoring by a successful entrepreneur in a similar field. Find out more here.
2) A deep dive into coding for entrepreneurs
CNM was one of the first community colleges in the country to offer a computer coding bootcamp. Graduates of the 10-week, 40 hours-a-week program are securing jobs with an average starting salary of $47,000 in the Albuquerque area. Deep Dive Coding Bootcamp, which is celebrating its fifth anniversary this summer, isn't just for job seekers. It's also popular with entrepreneurs who want to learn cutting-edge coding skills so they can create their own websites or apps to support their businesses. So far, Deep Dive Coding grads have gone on to start 24 new companies. More about Deep Dive Coding here.
3) Goodbye national cafeteria contract, hello local food trucks
CNM is saving about $200,000 per year while creating new business for local food truck entrepreneurs. In 2015, CNM canceled its traditional cafeteria food service contract with a national provider and instead invited local food truck entrepreneurs to serve hungry and thirsty students and employees.
Robbie Vera, a former CNM Culinary Arts student, was just getting his food truck business off the ground when he heard about the opportunity at CNM and jumped on it. "CNM made it easy for me to get my business going," said Vera, who runs the popular Maximus food truck. "I've met people here who have loved our food and referred us for catering jobs. I'd say 80 percent of my food business has come through CNM."
4) FUSE Makerspace sparks entrepreneurship
CNM Ingenuity's FUSE Makerspace opened in 2016 as a community resource to help stoke the growing startup spirit and foster creative exploration and economic growth. The Makerspace, located on the Innovate ABQ campus, provides access to high-tech machinery and computer software to design and prototype new products and create artistic works in a supportive environment. It's outfitted with equipment for wood, metal and machine shops, electronics fabrication, laser and vinyl cutting, 3D printing, screen printing and robotics. Thirteen small businesses have honed their prototypes at the Makerspace, which also provides business consulting services. FUSE Makerspace is also home to startup accelerator ABQid, PNM parent company Emera's Emerging Technologies Office, and the startup Build With Robots. See more here.
5) Small Business Development Center helps entrepreneurs go large
The Albuquerque Small Business Development Center is a grassroots economic development organization that provides free one-on-one business counseling in areas such as business startup/acquisition, accounting, sales, marketing, sources of capital, financial analysis, research and development, and international trade. Funded in part by a cooperative agreement with the U.S. Small Business Administration (SBA), the Albuquerque SBDC is located at CNM's Workforce Training Center. Visit the Small Business Development Center website.
6) The Street Food Institute Café makes entrepreneurship more appetizing
CNM and the Street Food Institute (SFI), a nonprofit, entrepreneur-focused culinary training program, have cooked up a unique concept that's serving tasty creations while incubating student-owned and small, local food startups. The SFI Café opened in January in the bustling Student Services Center on Main Campus. Students, employees and visitors of CNM get to try delicious new food and beverages prepared by up-and-coming foodie entrepreneurs. "The students are able to showcase their business concepts and their menus while getting immediate feedback from the marketplace to understand what people like and what they don't like," said Tina Garcia-Shams, Executive Director of the Street Food Institute. "Then they can make tweaks for next steps." More about the SFI cafe here.
7) Major in entrepreneurship
CNM's School of Business and Information Technology offers aspiring entrepreneurs an associate degree in business administration with a concentration in entrepreneurship. Students focus on studying the concepts necessary to be successful in starting and managing a new business in competitive markets while participating in community projects and real-world research. Many of the classes are offered online. See the curriculum here.
Recent Articles
Albuquerque's International District is getting a new economic development center focused on supporting aspiring and established entrepreneurs.

Using Data to Make Local Government More Equitable

City governments collect an immense amount of data. Until recently, not enough of this data have been used to improve the quality of decision-making.