The Fastest Growing Industry in New Mexico Is Not Tech – It's Home Health
By Andrea Plaza, Executive Director, Encuentro New Mexico | August 14, 2018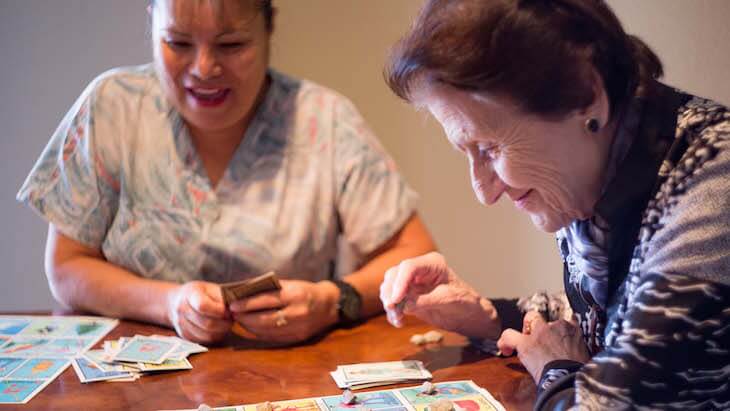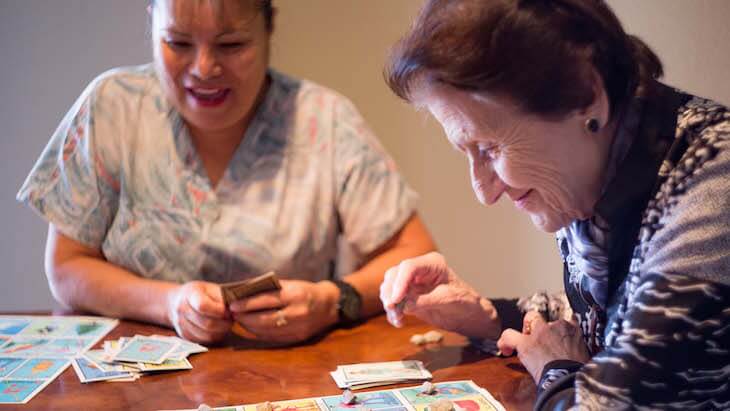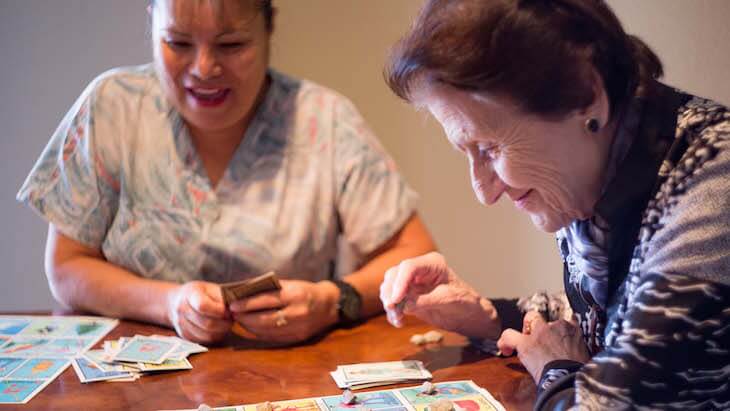 How will the rise of home-based healthcare impact Albuquerque? In a scan completed by Next Street for City Alive, the home health industry was determined to be one of the most highly accessible due to very low capital intensity, minimal educational requirements and an already diverse workforce (44% is Hispanic; likely higher due to the number of unregistered immigrant-owned businesses).

Trusted members of the community, like Encuentro, are critical in helping these businesses start up, stay up and scale up. This article by Encuentro Director Andrea Plaza shows us how this high-growth sector will affect Albuquerque's economy.
By 2030, the population of New Mexicans aged 65 and over will more than double. That will give us the fourth largest 65+ population in the country, with more people aged 65 and over than under 18.
These statistics beg the question: "Who will care for NM's aging population?"
Knowing one in four caregivers is an immigrant, Encuentro sees this question as an opportunity for training and business development.
Home health aides are the largest growing occupation in the country, and NM will need 5,000 more home health aides by the year 2020, a 60 percent increase from 2010.
Encuentro works to provide social justice and economic mobility for Latino immigrant families through language learning, adult education and career development courses. Two and a half years ago, Encuentro began hearing stories from some of our adult education students about the challenges they were facing working in the direct care field. Most had never received any training as home health providers, much less training in their primary language, Spanish. Many were juggling multiple clients but had never considered the possibility of creating their own business.
Hearing these stories, and knowing the entrepreneurial spirit of our immigrant community, Encuentro saw an opportunity to enter the home health field through our community education approach. By leveraging our relationships and trust within the immigrant community, we have been able to recruit, enroll and graduate 120 students from a Spanish language home health aide certification course developed in collaboration with CNM. The demand for this unique course in Spanish has resulted in a waiting list of up to 200, and the comprehensive support and high-quality training from Encuentro and CNM have resulted in 100 percent enrollment and graduation to date.
However, the opportunity does not end with the completion of the certificate. In fall 2018, Encuentro launched EnCasa Care Connections, an online matching registry that helps connect our graduates with families in Albuquerque and the surrounding area who are seeking care. Graduates can also enroll in Encuentro's Small Business for Home Health training program. Some are even beginning to explore the process for setting up their own in-home care facility.
Moving forward, Encuentro is exploring additional opportunities to meet the growing needs of NM's elderly. For example, this fall we will be collaborating with Three Sisters Kitchen and Presbyterian Hospital to develop a Senior Food and Nutrition program to train home health graduates in areas such as meal preparation and safe food handling using locally-sourced produce.
The opportunities to expand training and locally-driven small business initiatives are bountiful in the home care sector. Encuentro and its nonprofit partners offer a community-led, economic justice orientation to the field that keeps quality care and dignified work at the forefront of our efforts.
Recent Articles
City Alive Recognized Internationally

City Alive's entrepreneurship video series won bronze in the nonprofit social video category.

It Takes a Village — Lending and Its Role...

We know that when entrepreneurs have positive experiences with financial institutions, they begin to do better in other areas too.

On Turning Mayors into Entrepreneurial Ambassadors

When it comes to keeping and attracting young innovators in our state, opportunities are key. Over the last five years, education institutions and leaders in the private, philanthropic and nonprofit sectors have been making investments to generate more opportunities, especially in the realm of entrepreneurship. These efforts, like the innovationAcademy at UNM, are beginning to gain traction and see results.