Welcoming New Leaders to City Alive
---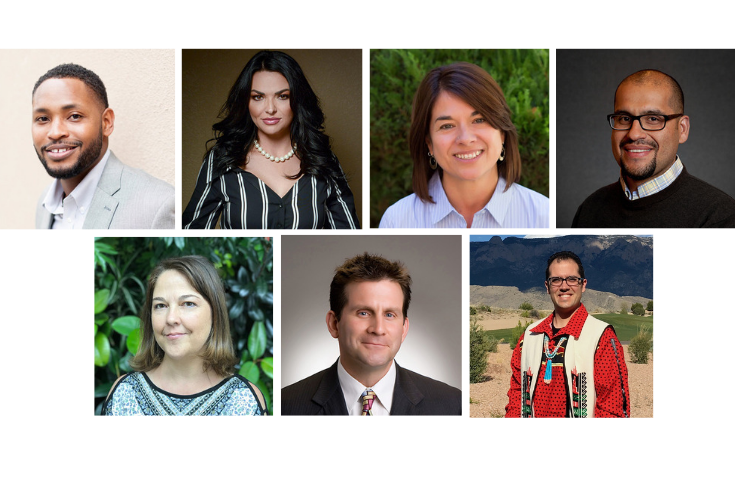 Last month we announced our new goal: Working together to close the gap in business ownership and leadership with a focus on people of color. To make sure that we live up to this goal in the years to come, we've added pivotal leaders in Albuquerque to our team.
City Alive's leadership is composed of volunteer organizations that have committed to supporting the creation of homegrown jobs by working together to remove barriers and create a better environment where entrepreneurs build businesses that succeed. As a collective impact initiative, City Alive leverages the expertise and networks that these cross-sector leaders have to make sure that we're supporting the people who are growing jobs right here at home.
Welcome to the team Cultivating Coders, Native Realities, InnovateABQ, Street Food Institute, Partnership for Community Action, Comcast and WESST!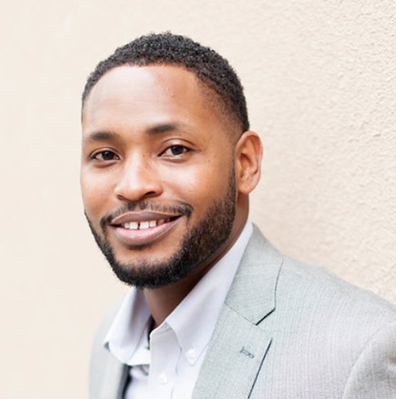 Charles Ashley III, President & Founder of Cultivating Coders
Charles Ashley III is President & Founder of Cultivating Coders, a New Mexico based company that provides technical training and curriculum in web and mobile application development to K-12 schools in tribal, rural and overlooked urban areas that lack resources in coding and computer science education. Prior to his current role, Charles was a Marketing & Strategy Consultant for several clients including Harmonix Technologies, VARA Wines and DeVry University. He previously served as Film Liaison & Marketing Manager for Bernalillo County's Economic Development Department in New Mexico and was Manager of Marketing for CNM's STEMulus Center. Charles currently sits on the Learning Alliance board and has served on a variety of boards such as US Eagle Federal Credit Union, New Mexico AIDS Services, Albuquerque Youth Basketball League Board, Mayor Berry's Albuquerque Deep Dive Council for Arts & Culture and Mayor Keller's Education Transition Team.
---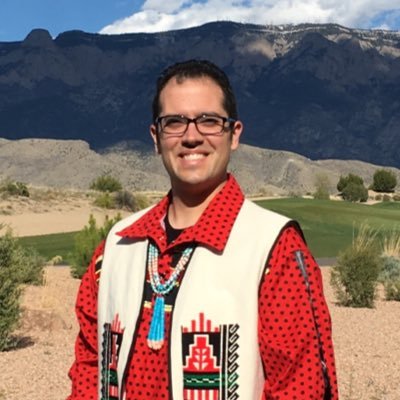 Lee Francis, CEO of Native Realities
Dr. Lee Francis IV (Pueblo of Laguna) is the Head Indigenerd and CEO of Native Realities, the only Native and Indigenous pop culture company in the United States. His hope is to change the perceptions of Native and Indigenous people through dynamic and imaginative pop culture representations. He has been published in multiple publications with his work ranging from poetry to short stories. His first comic book, Sixkiller, will be released this spring. He lives in Albuquerque with his family.
---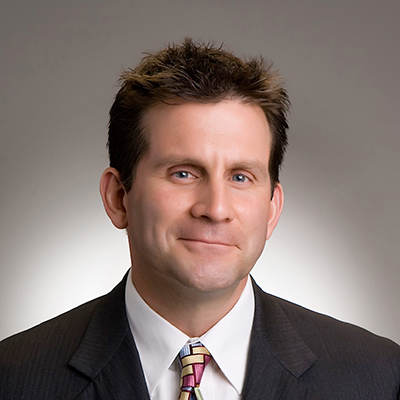 John Freisinger, Executive Director of InnovateABQ
John Freisinger is the Executive Director of InnovateABQ, a 7-acre innovation district located in downtown Albuquerque. He has worked in a multitude of roles with several venture-backed entrepreneurial companies. He served as the CEO of Smart Systems Technologies, a venture-backed, home automation company headquartered in Albuquerque, New Mexico. Prior to that, John helped to guide Essential Communications, a high-performance computer networking company, through its growth and subsequent sales to two publicly-traded companies. His role as Vice President of Sales and Marketing required extensive international travel allowed him to serve as a Board member on the High Performance Parallel Interface Networking Forum, the Gigabyte System Networking Group and as a member of the InfiniBand Trade Association. He is a graduate of the University of New Mexico and St. Pius High School.
---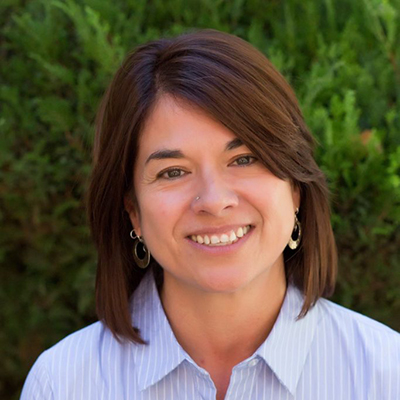 Tina Garcia-Shams, Executive Director of the Street Food Institute
Tina Garcia-Shams is the Executive Director of the Street Food Institute (SFI), an entrepreneurial and workforce training program working with individuals interested in starting their own small food business. She is a native New Mexican who believes, both personally and professionally, that food has an amazing capacity to connect people of all cultures, professions and generations. She has 27 years of experience in private, public and non-profit sectors. She holds a Bachelors Degree in Political Science from UNM and an alternative teaching license in Social Studies from Santa Fe Community College. She served as a teacher, advisor and Community Engagement Director at Amy Biehl High School for 12 years and worked for several years in the private sector as an HR Generalist and Manager. At SFI she continues to identify opportunities to expand resources and support for both current and past students who are looking for careers in the culinary industry or interested in starting their own small food business. She currently serves on the Board of The Grants Collective and the Board of the Amy Biehl High School Foundation.
---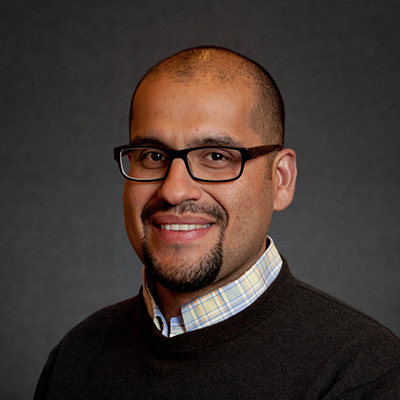 Javier Martinez, Executive Director of the Partnership for Community Action
Javier Martínez serves as Executive Director of the Partnership for Community Action, a community-based organization that works to build political and economic power with Albuquerque's immigrant community. Javier's story is predicated upon the American Dream. His parents, Ana and Javier, migrated from Mexico in search of a better future for their children. Javier is a product of Albuquerque's public schools and graduated from the University of New Mexico School of Law, becoming the first in his family to graduate from college. Javier lives in Albuquerque's North Valley with his wife, Diana and their children Marisela and Camilo. Javier represents Albuquerque's House District 11 in the New Mexico State House of Representatives.
---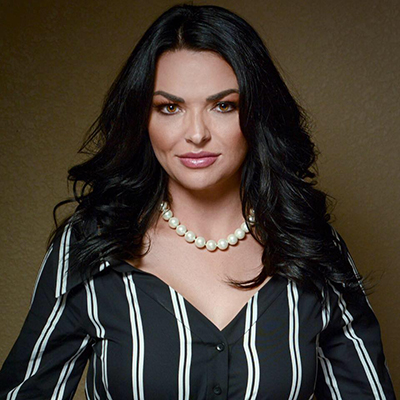 Erin Muffoletto, External Affairs Manager at Comcast New Mexico
Erin Muffoletto grew up in Ojo Caliente, NM and moved to Albuquerque to attend college at UNM. Since graduating with a B.A. in Political Science/Sociology, she has made Albuquerque her home. She is the External Affairs Manager at Comcast New Mexico. In her position, her main focuses include government relations, community impact work, working on ways to bridge the digital divide, and invest in local non-profits helping the community with a technology focus. She has been in the public policy and community relations field over 13 years. Her experience comes from working with the state legislature and coalition building across New Mexico. She's built a respected reputation with lead lawmakers, government officials, non-profits, local businesses and the community. She has been recognized as a Woman of Influence in New Mexico in 2015, New Mexico 40 Under Forty Power Broker in 2011, and considered an Up and Coming Practitioner by the U.S. Professional Women in Advocacy Conference for several years. As a resident of Albuquerque, Erin is dedicated to making real change in her community and state of New Mexico.
---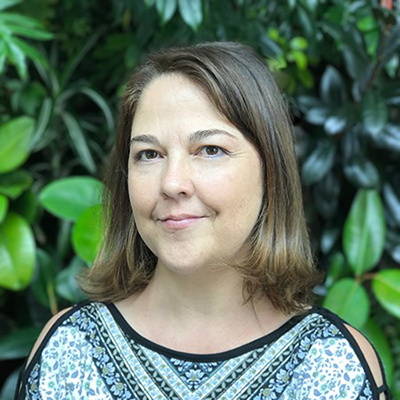 Julianna Silva, Managing Director of WESST
Julianna is a native New Mexican committed to helping small business owners thrive and find joy in starting and growing a business. A graduate of the UNM Anderson School of Management, she currently manages the business incubation program at WESST, a statewide non-profit with a mission to provide consulting, training, and lending primarily to women and people of color. Her experience as a business owner drives her commitment to helping her clients understand and implement key practices in their businesses, including strategic planning, accounting and marketing. She does this by creating fun and non-intimidating learning environments and consulting sessions for her clients. Deeply committed to collaboration and practiced at human-centered design, she is a key player in developing coalitions to create strategies that learn from and provide support to diverse entrepreneurs. In 2014, she received a recognition award from The New Mexico Technology Council as a "Women in Tech" leader. She was recognized in 2015 by the Small Business Administration as the New Mexico "Women in Business Champion of the Year."
---
Number of Leadership Partners:

Meet all of our Leadership Partners HERE.
Albuquerque's International District is getting a new economic development center focused on supporting aspiring and established entrepreneurs.

Using Data to Make Local Government More Equitable

City governments collect an immense amount of data. Until recently, not enough of this data have been used to improve the quality of decision-making.