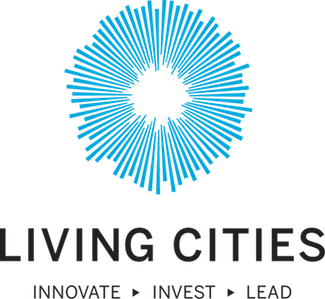 City Alive is a part of Living Cities' Integration Initiative. Living Cities is a philanthropic collaborative that works to develop and scale new approaches for creating opportunities for low-income people and improving the cities where they live. Their work revolves around three approaches that they believe can have the greatest impact on low-income people: Collective impact (bringing players from different sectors together to tackle problems), capital innovation (using private capital for public good) and public sector innovation (making governments more effective and redirecting funds to what works).
Albuquerque was brought into the Integration Initiative in 2013. The Integration Initiative is Living Cities' signature effort aimed at revitalizing US cities. Living Cities funds and facilitates TII work in implementation cities, where local teams are taking a collective impact approach to reshaping their communities and policies to meet the needs of low-income people.
Our partnership with Living Cities has offered Albuquerque access to the technical assistance and peer-city advice, capacity-building and planning resources, access to new sources of capital and exposure to a growing network of public-private, nonprofit and philanthropic leaders that ensure our work and the work of our partners is supported and on the right track.
We thank Living Cities for their support.
Other generous City Alive supporters:
---